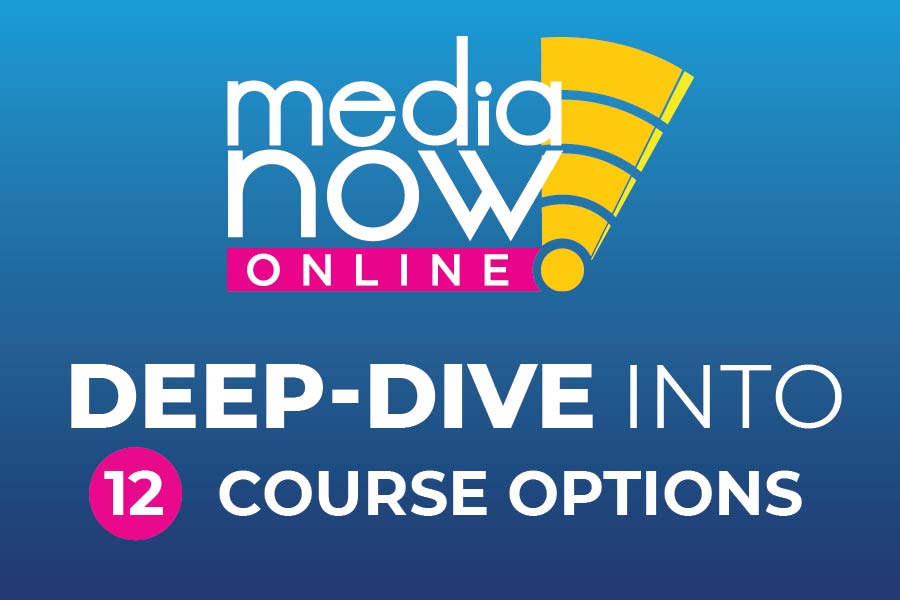 This summer, we're shifting the Media Now experience online and bringing it to you at home.
Following the deep-dive style of our Drake University camp, Media Now Online will feature 12 different course topics. Choose your track and tune in for live feedback from our nationally-recognized instructors, connect with other students in our virtual space and attend live presentations from professional journalists willing and ready to answer your questions about current trends in the industry. The live portion of camp takes place June 22-25.
If you're ready to hop into more than one topic, feel free to register for as many courses as you'd like. Attend live and access all materials until September 1, 2020. From Web (SNO) to Video Storytelling, we're covering topics across the board that will help prepare you and your publication to start the school year a step ahead.
As always, we want your experience at Media Now to be beneficial for you not only during camp but long after you leave and move into internships and college publications. By the end of your Media Online experience, you will have a fully completed piece, ready to go straight into your portfolio! 
Ready to get started with your Media Now Online experience? Select your class, set up your profile and get in-depth descriptions of each class available this summer here.
We'll catch you online!