All Access Available through  September 1
WANT THE DETAILS?
YOU GOT 'EM.
---
WHO: High School Journalism Students and Advisers
WHAT: Online Experience to Improve Your Journalism Skills and Prepare You for the Next School Year
WHERE: Online at MediaNow.Press
WHEN: LIVE events will be June 22- 25 with access to all materials through September 1, 2020.
---
Join us right here at MediaNow.Press this summer for an online experience, where students and advisers choose a single-track to immerse themselves in for the four days they are with us. Participate in hands-on projects and exchange ideas and project work with other classmates.
You will NOT be online all day, every day, but rather have course material via video that you can work through on your own. We set certain live times for feedback and conversation throughout the week, but the rest of the time – it's up to you!
It's an awesome opportunity to deep dive into that area of interest and hone your skills. No matter what level you arrive with, we'll push you, encourage and train you to move to the next. 
Each class will have bonus materials added for smaller specialty insights and instruction accessible to you whether you attend live or for playback.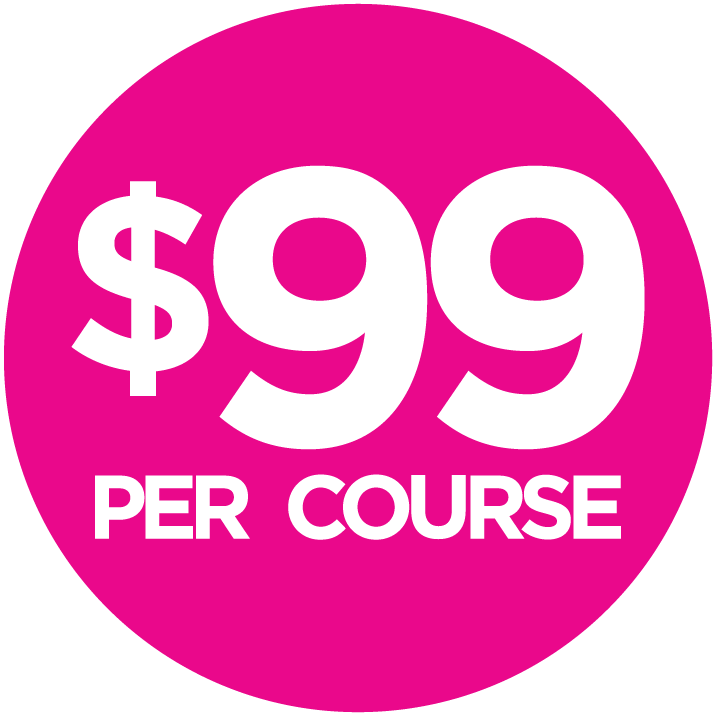 REGISTRATION COST
The registration fee includes all course materials and download access from June 22 – September 1. You can add courses at any time during that period. You'll also receive a free Media Now T-Shirt if you've registered for your class before camp begins June 22.
You can take as many courses as you'd like, but you'll need to select just one to join for the online experience as we can't guarantee live meet up times won't conflict with another class. You will have access to your course videos and materials through September 1, 2020. 
Live Sessions
We will have one live large group session each day during Media Now Live Week. Your class will have live opportunities throughout the week to chat with your instructor (on video or via group text), share your work for feedback, ask questions and connect with your classmates.  
Camp Schedule
Media Now Online will have one live daily large group session and a varying degree of opportunities to connect live with your instructor and classmates throughout the week. You will NOT be sitting in front of a computer all day, all week in the middle of summer. You can work at your own pace! We will update the schedule as those details come together. 
Daily Prizes
We will be tossing out prizes for attendees throughout the week! We are securing those now and will share with you what's up for grabs very soon.
Our generous sponsors are helping students attend Media Now Online. You have the opportunity to apply for a scholarship to cover the cost of one course. Submit an essay for consideration during our open application dates. If you already paid your registration fee, you are still eligible for the scholarship and will receive a refund if your essay is selected. Ready to write? ›
Media Now Online

Class Listing
Editorial Leadership
Instructor: Aaron Manfull
The Editorial Leadership classes will reinvent the way you see your digital newsroom and yourself as a leader in it. Students will learn how to run that growing and changing digital newsroom. Plug into this editor/leader development track and gain skills to manage today's digital newsroom with exposure to new tools that will help infuse the news and information into coverage and workflow. Leave with a knowledge and structure for your own newsroom or section along with at least two practical and applicable digital media elements to implement for the upcoming school year.
Writing Essentials
Instructor: Jack Kennedy
Looking to get a strong foundation of journalistic writing? This is the class to take. Learn to write like a journalist. In this class you'll go through everything from how to come up with strong story ideas and planning stories to getting great interviews and writing a strong journalistic story. This class will help you get all the tools you need to be a great reporter on your staff next year.
Writing Advanced
Instructor: Jack Kennedy
You know how to write a basic story. You know to get the facts right and the names spelled correctly. But now it's time to move to the next level. In the Advanced Writing class, award winning adviser Jack Kennedy will share with you what he has learned through the years about story-telling, including the difference between articles and stories, how to turn a mundane story assignment into something special and how to organize a major narrative project. Come prepared to do some writing and have some fun.
Photography Essentials
Instructor: Sarah Nichols
Whether you're new to photography completely, looking to take your skills to a more advanced level or eager to understand why some shots turn out better than others, this class will meet your basic photography needs. Participants will get hands-on training with their cameras — whether it's a fancy DSLR, a smartphone camera or anything in between. We'll learn about exposure based on shutter speed, aperture and ISO while turning good photos into great ones. We'll also learn composition techniques and experiment with angles and distances to practice journalistic storytelling as well as artistic, creative shoots, and at the same time we'll make sure everyone understands the photo ethics involved when shooting, cropping and publishing photos for your audience. The course includes practice activities for any experience level and camera type, including how to edit those images with free tools online. Photographers will learn best practices for how to share photos on social media, collaborate with others in your media program (in person or remotely) and manage files for maximum efficiency. Participants will receive a free copy of Skylum's Luminar photo editing program as well.
Photography Advanced
Instructor: Kelsey Kremer
Already have a good understanding of shutter speed, aperture and ISO? This class will help take your photography skills to the next level. Participants will work on a variety of skills that go beyond the basics from using light and creating a photo story to advanced compositional techniques and tips for making great photos. Campers will need a DSLR camera to take this course.
Design
Instructor: Sarah Nichols
Whether you're new to designing pages or want to take your skills to the next level, this course is for you. All levels of designers from any print publication type will benefit from learning the concepts and design principles while gaining practice with the premiere desktop publishing program Adobe offers. This course will include both the basics of InDesign as well as more advanced tools to make your job on staff a bit easier. Good design isn't really about the software, though — as you learn and practice, you'll be exposed to important concepts to build your skills and take your ideas to the next level across every aspect of your media program.
Here are some additional design topics we'll cover in this track:
Principles of design
Elements of design, including how to create a style guide with color palettes and typography
Grids, alignment and structure
Content-driven design
Trends in graphic design
Adobe Photoshop and Illustrator tips
Participants will have the opportunity to learn and engage in a variety of ways, including
Critique sessions of published designs
One-on-one sessions with the instructor on work in progress
Video Storytelling
Instructor: Cristina Fletes
You will learn basic techniques of video storytelling, then go into the field to gather a story of your own. Whether you shoot with your school's camera equipment or your own mobile device, you will shoot, write, edit, export, post and share your work. The pace will be fast, with plenty of challenges along the way, but you will be a better storyteller when the work is done.
Yearbook
Instructor: Alyssa Moses
Geared toward all types and sizes of yearbook programs, this track will help students take important next steps for successful yearbook production. While moving forward with verbal and visual elements to develop the book's concept, participants also will plan coverage strategies and activities for building a positive, student-centered staff culture. We also will explore ways your staff can share online content and use social media tools effectively to engage readers and expand the yearbook experience. In a hands-on, interactive environment, this track will help you plan a yearbook your students are excited to buy and your staff is excited to produce. For this class, it's most beneficial to sign up in groups of 2 or more from your school with a max of 5 from any one school. Seating is limited to the first 10 schools that register. 
*Walsworth Yearbooks is our 2020 sponsor. They will be working with students. You do NOT have to be a Walsworth client to participate.
Podcasting
Instructor: Chris Snider
Podcasting is one of the fastest-growing ways to reach an audience in 2020. This hands-on class taught by Drake University Associate Professor Chris Snider will introduce you to the tools and skills needed to record, edit and launch your podcast.
Here's what you will learn:
• Get advice and best practices for creating a podcast.
• Learn how to record quality audio on a variety of devices.
• Lean to edit and clean-up audio in Adobe Audition.
• Learn where to find free music options and sound effects for your podcast.
• Create a plan for launching podcast(s) at your school.
Social Media
Instructor: Chris Snider
Social media has connected the world, but recent changes have emphasized connections between people and not brands. How do you use social media to grow and extend your reach as a high school publication? This workshop will give you a winning strategy for doing social media well.
Here's what you will learn:
How to target the right people in the right places on social media
How social networks work
How to create better social media content
How to evaluate your current content
How to put together a strategy and content calendar
Web - SNO Site
Instructor: Ivy Kaplan
This web publishing class for SNO customers will be an opportunity to work directly with members of the SNO team to explore the design options that exist within the SNO FLEX theme and to learn about all the possibilities in SNO's four story page templates. We'll discuss strategies and tools for managing your online workflow, and we'll take an in-depth look at online publishing standards and discuss how your coverage and content can be shaped by the exciting world of online publishing. This class is for SNO customers. If you are not a current SNO customer, this is a great time to sign on and join them at camp to get the training you need for a great site from day one. You can find more information out about SNO and the services they provide here.
Advising Publications
Instructor: Aaron Manfull
The class will be led by Aaron Manfull of Francis Howell North in St. Charles, MO, and give advisers an overview of advising publications in 2020. We will discuss everything from editorial policies and staff organization to introductory journalism courses and training editors. Our goal for this class is to send advisers away with a grasp on effectively managing their journalism classroom. This course is meant to be more of a survey course to give advisers a taste of each of the areas they'll likely be working with in their converged newsroom. If instructors would like a little more focused direction in one specific area (such as videography), they are encouraged to enroll in one of the other Media Now courses.
Sign-up Is Closed
Media Now and Drake University are offering FREE mini lessons for students and advisers.