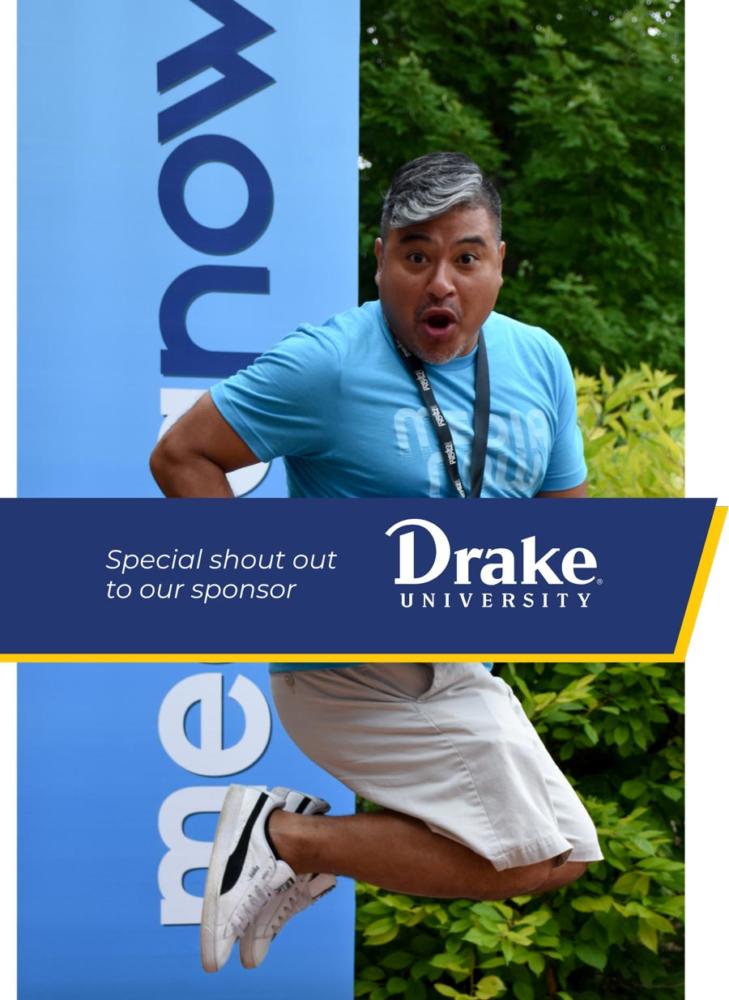 We are excited to announce Drake University as our official home for the summer of 2023. We remain true to our promise to our student journalists – we will provide high-quality journalistic training in the most accessible and affordable way. Our Media Now Online content and experience is being updated and will re-launch in August of 2023. We serve 1200 students and advisers in this space with year-round, on-demand training materials.
We anticipate having another highly motivated group of high school journalists and advisers from more than 40 different schools across the country come together this summer for Media Now at Drake University.
While we work hard to keep costs down for our campers, there are still many students under financial stress that may keep them from attending. We encourage camper sponsorship to help ease this pressure and open access to more student journalists. You'll see the various options below. Each gift is greatly appreciated and distributed to camper experience based. You can give anonymously or, if preferred, a business or publication name can be added to the camp materials at the various levels.
Please send any questions about becoming a sponsor to co-director, Kate Manfull ([email protected]). Thank you for your generosity in advance.
Sponsorship


Opportunities