Intense training for high school journalism students ready to take their digital media skills to the next level.
"My favorite part was all of the new exposure and motivation I got with using web and social media as branding. I also met a bunch of really nice people, and all of the staff were super great and funny."
Grace Yarrow
"I would recommend it because it's a way to get some insight from many different professionals and learn skills that you can transfer to your own publication. It will get you connections and overall make you a better staff member."
Lucy Wurst
"I would recommend this camp because it changed my life and my writing skills changed so drastically from last year. I want everyone to experience this."
Shwetha SundarRajan

JUNE 23 – 26, 2017

Columbia, MO
JULY 9 – 12, 2017

Des Moines, IA
RECENT NEWS
---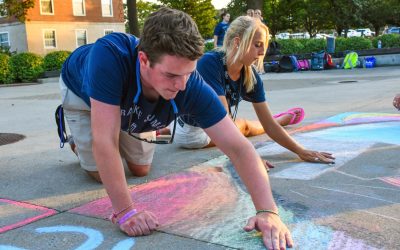 Check out the photos from our first camp at the Drake University. we had a great time at cam and can't wait for our next Media Now Drake... Get Email Updates About Media Now
<!– Begin MailChimp Signup Form –>
<!–End mc_embed_signup–>