Inside
Summer's Favorite Camp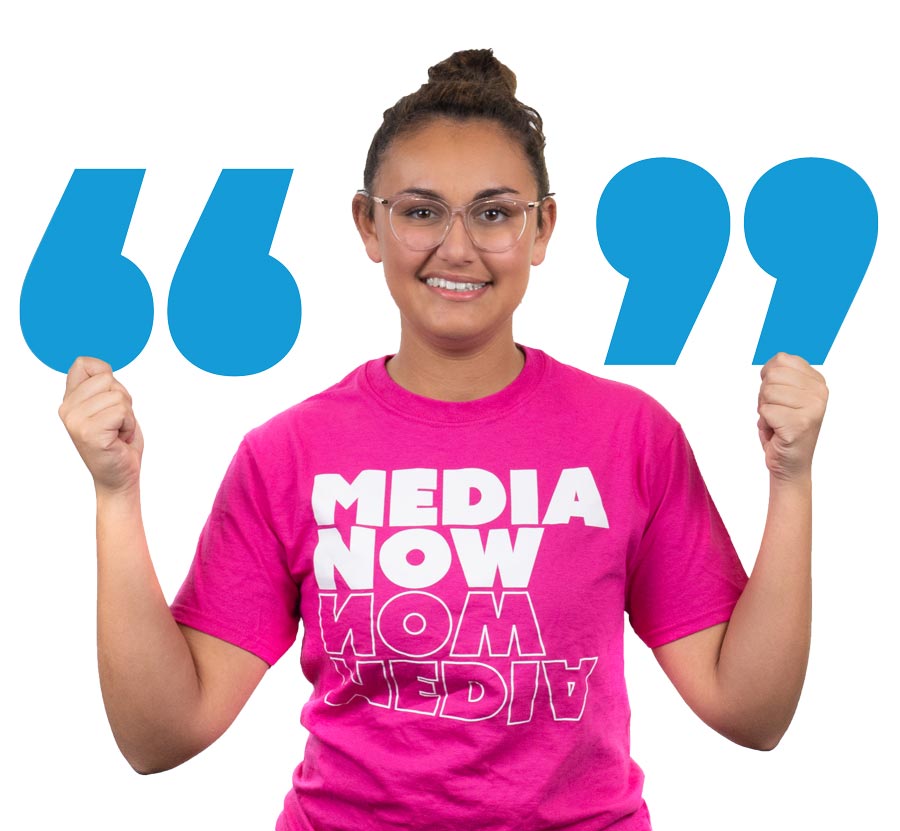 Media Now at Drake University in Des Moines, Iowa is where students and advisers choose a single-track to immerse themselves in the four days. Each camper comes out with a portfolio-ready project to show or start using in the school year ahead.
We have you covered with a round-trip bus ride from St. Louis to Des Moines.
Read More
High School
Journalism Students (entering 9th - graduating 12th) and Advisers; staffs and individuals
Four-Day Overnight Camp
to Improve Your Journalism Skills in a Hands-on, Active Learning Environment; Field Trips and Fieldwork are topped with a ton of fun, prizes and t-shirts!
Drake University
Des Moines, Iowa
Monday – Thursday
July 10-13, 2023
Join us at Camp
If you're looking for the perfect amount of fun mixed in with upskilling your journalism experience, this is it. Field trips and hands-on practice with award-winning professional journalists and advisers are all in one space focused on moving you to the next level.