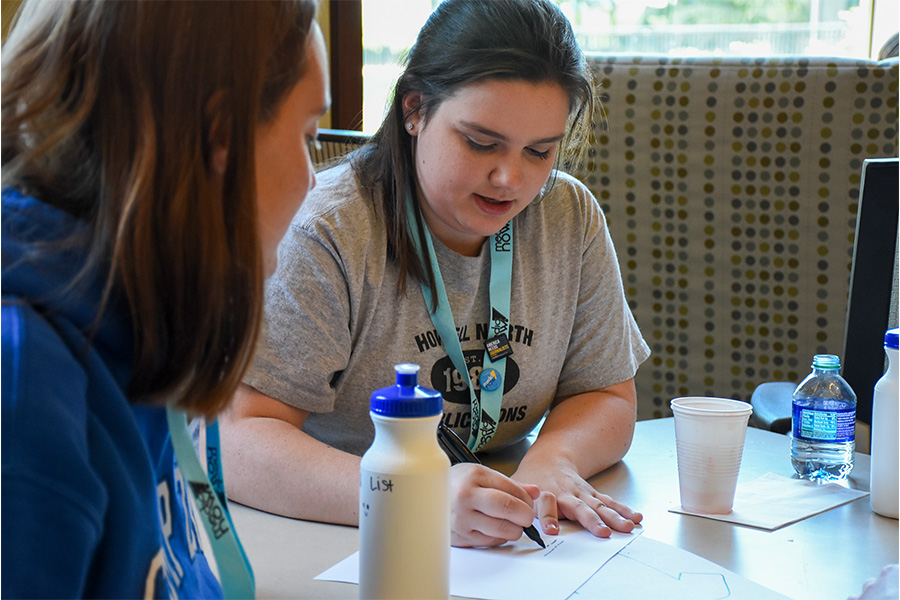 We have added two new classes to the Media Now course lineup for this year to offer more skillsets to explore. The latest classes include Motion Graphics in After Effects and Online Newsroom: Next Level Website.
Motion Graphics in After Effects
Taught by instructor Anna Steenson, this class is designed for the video or broadcasting student wanting to produce their own custom animated graphics on screen. Whether you're a beginner or have some experience with After Effects, you'll build your skills and take your creativity to the next level. 
The skills you learn and the projects you create can be used in your upcoming school year for video, social media, web or broadcast pieces. In addition, they can be used in your personal portfolio.
Online Newsroom: Next-Level Website
Your newsroom's website is where viewers find the latest information and truly engage with your publication. In this class, instructor Jonathan Rogers, will help you explore layout and design, content organization and digital newsroom structure. Learn the strategies and tools you need for managing your online workflow, online publishing standards and how to shape your coverage and content around evolving and emerging technology in your digital newsroom. 
No matter what area of journalism interests you the most, we have a variety of classes to choose from at Media Now July 10-13 for the 2023 season. Click here to check out all of our classes offered this summer.