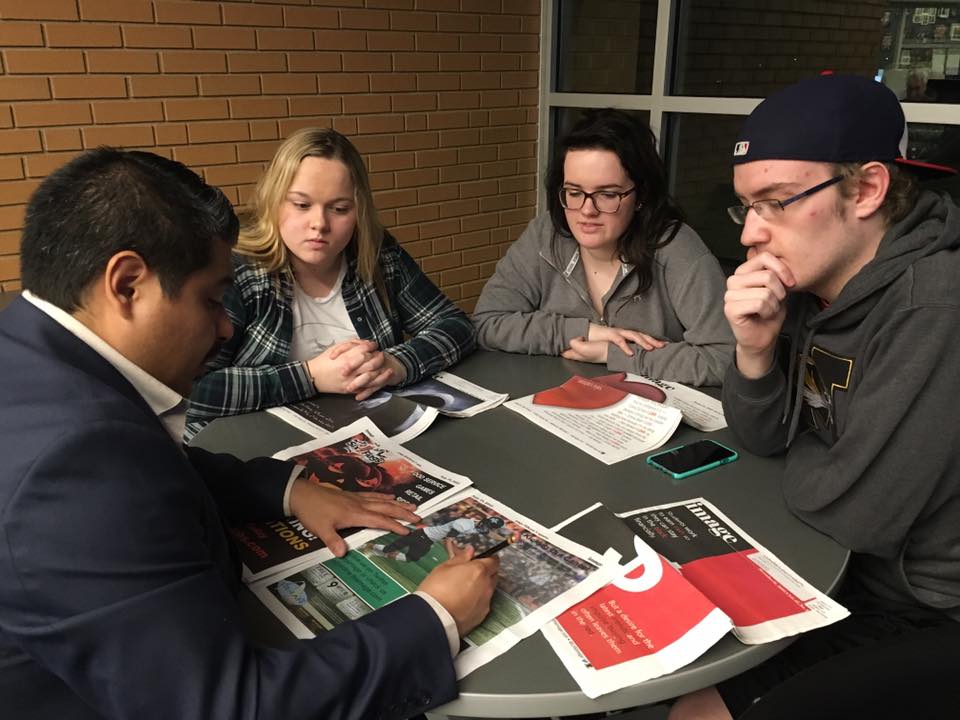 Seeking feedback on your work is the best way to polish your skills. To be a journalist or a creator of of any kind, you need to be confident in your abilities, yet willing to take criticism. It's what you do with that criticism that proves you're in it to win it. Can you turn it into something positive? Can you humbly take in the praise and respectfully absorb the critique?
We encourage all of our student journalists to continually seek feedback on their work throughout their journey. This is why we bring professional journalists, advisers and students together for critique sessions when given the chance.
What it tells us about the student:
You've got guts. You need to have confidence to put yourself – and your work, out there knowing the gain is greater than any cost. We like guts.

You're a go-getter. You have to seek out these opportunities and then ACT on them to become a better journalist. We like go-getters.

You're thinking big. To meet with professional journalists who could some day provide a recommendation for you, hook you up with an internship or hire you for that first job, is an opportunity. You're seizing it. We like that.

You're hungry. If you're serious about media communications as a field of work or study, showing up for events like this to make connections proves you're hungry to learn. The smartest people you'll ever meet, never stop learning. We delight in your hunger pains.
Take the positive step forward your high school journalism career – and beyond.