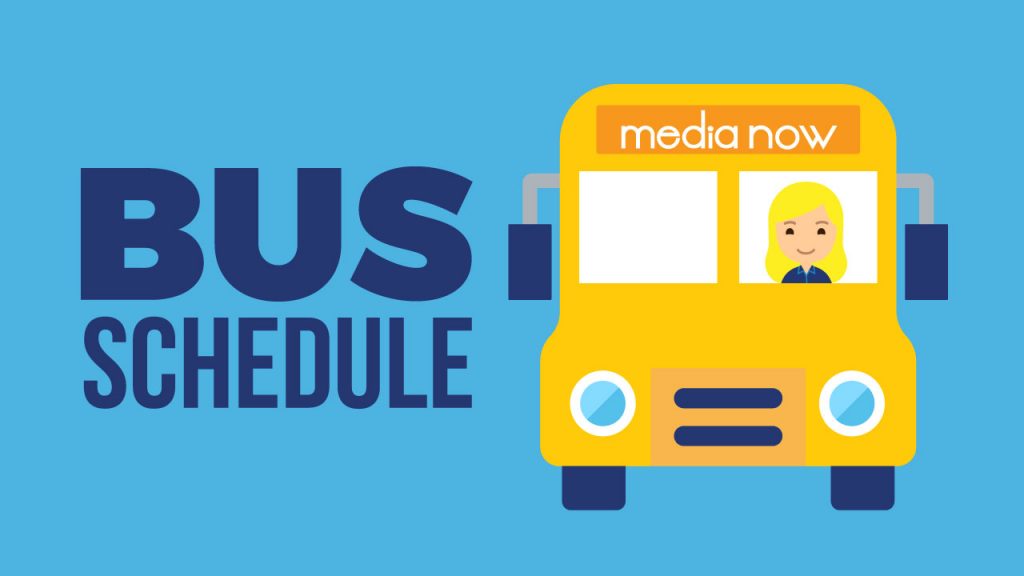 [et_pb_section admin_label="section"][et_pb_row admin_label="row"][et_pb_column type="4_4″][et_pb_text admin_label="Text" background_layout="light" text_orientation="left" use_border_color="off" border_color="#ffffff" border_style="solid"]
We are looking forward to seeing you all at camp NEXT WEEK on the campus of Mizzou in Columbia, Missouri! If you paid for bus transportation, here are the details you'll need to make sure you arrive at camp on time. If you don't see your name listed, send us a message and we can take a look at your account.
You will arrive on Friday at the dorms in time to grab lunch on your own somewhere near campus or you should plan to bring a sack lunch. Before departure on Monday we will have sack lunches available to you (at no cost).
[/et_pb_text][/et_pb_column][/et_pb_row][et_pb_row admin_label="Row"][et_pb_column type="1_2″][et_pb_text admin_label="STL Pickup" background_layout="light" text_orientation="left" use_border_color="off" border_color="#ffffff" border_style="solid"]
Pickup in St. Louis
to Gateway Residence Hall – Columbia, MO
Friday, June 23, 2017
STOP 1: 8:45am Pick Up, 9:00am Departure
191 Westport Plaza, MO 63146

(Sheraton Westport Chalet Hotel)
A. Ventimiglia




M. Riley




S. Tomlin




M. Mamidi




C. Karst




M. Blocker


K. Bell
A. Lindquist


M. Shea




M. Shinault




B. Davidson


G. Bowman


P. Chaudhary


S. Cline
[/et_pb_text][/et_pb_column][et_pb_column type="1_2″][et_pb_text admin_label="STL Return" background_layout="light" text_orientation="left" use_border_color="off" border_color="#ffffff" border_style="solid"]
Return to St. Louis 
from Gateway Residence Hall – Columbia, MO
Monday, June 26, 2017 – Leave Gateway at approx. 1pm
STOP 1: 3:30pm
Airport Terminal
STOP 2: 4:00pm
191 Westport Plaza, MO 63146 (Sheraton Westport Chalet Hotel)
STOP 3: 4:30pm
430 S 15th St, MO 63103 (Amtrak Station)
G. Anderson

J. Roberts
A. Munden
B. Schamiloglu
K. Webster
M. Riley
M. Blocker
M. Mamidi
C. Karst
K. Bell

G. Bowman




A. Lindquist




M. Shea




M. Shinault




B. Davidson




S. Tomlin




P. Chaudhary




A. Ventimiglia


S. Cline
[/et_pb_text][/et_pb_column][/et_pb_row][et_pb_row admin_label="Row"][et_pb_column type="4_4″][et_pb_divider admin_label="Divider" color="#000000″ show_divider="on" divider_style="solid" divider_position="top" hide_on_mobile="on"] [/et_pb_divider][/et_pb_column][/et_pb_row][et_pb_row admin_label="Row"][et_pb_column type="1_2″][et_pb_text admin_label="KC Pickup" background_layout="light" text_orientation="left" use_border_color="off" border_color="#ffffff" border_style="solid"]
Pickup in Kansas City 
to Gateway Residence Hall- Columbia, MO
Friday, June 23, 2017
STOP 1: 8:45am Pick Up, 9:00am Departure
12701 W 67th St, KS 66216 (Shawnee Mission Northwest High School)
W. Mikel




B. Bingham




C. Hahner




T. Vadsaria




A. Cowden




A. Houser




J. Lynch

R. Albers




W. Mbogori




E. Norberg




E. Schreiber




X. Martin




S. Joslin

W. Gross
[/et_pb_text][/et_pb_column][et_pb_column type="1_2″][et_pb_text admin_label="KC Return" background_layout="light" text_orientation="left" use_border_color="off" border_color="#ffffff" border_style="solid"]
Return to Kansas City 
from Gateway Residence Hall – Columbia, MO
Monday, June 26, 2017
– Leave Gateway at approx. 1pm
STOP 1: 3:30pm
12701 W 67th St, KS 66216

(Shawnee Mission Northwest High School)
W. Mikel




B. Bingham




C. Hahner




T. Vadsaria




A. Cowden




A. Houser




J. Lynch

R. Albers




W. Mbogori




E. Norberg




E. Schreiber




X. Martin




S. Joslin

W. Gross
[/et_pb_text][/et_pb_column][/et_pb_row][/et_pb_section]