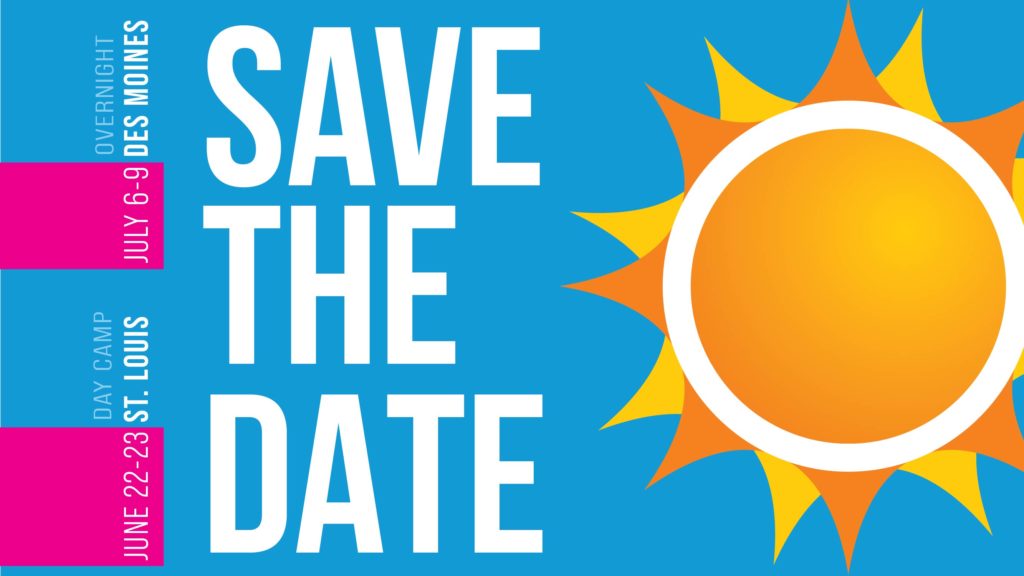 We loved seeing everyone online last year, but nothing beats the experience of Media Now in person! That's why this year we are bringing Media Now back to both Drake and Webster University. We're so excited to see your smiling faces in person again—we have so many great sessions in store, so you don't want to miss it!
Check out our camp options for this summer below. Sign-ups open in January, and make sure to sign up before March 1 to receive an early bird discount!
---
Drake
Meet us at Drake University in Des Moines for this exciting four-day overnight camp from July 6-9, 2022. Students and advisers get the chance to choose a single track to focus on—participating in hands-on, portfolio-building projects, a wide range of specialty speakers and an awards ceremony to showcase their work at the end of the session.
We have 10 amazing courses that will have you coming back to school as an absolute journalistic genius:
Editorial Leadership – Manage and lead your staff effectively and efficiently
Writing Essentials and Advanced – Learn all the ins and outs of journalistic writing
Photography Essentials and Advanced – Become an amazing photographer by learning from the best
Video Broadcasting – Learn and build all the skills you need in order to tell great stories through video
Design – Learn design essentials using Adobe programs including Photoshop, Indesign, and Illustrator, or if more advanced, explore new design tools and push the boundaries of publication layout
Yearbook – Learn how to create, theme, manage, promote and produce a jaw-dropping yearbook
Political Communication – Explore how to cover politics with hands-on opportunities through interviews, tours and how to convey often complex concepts to your audience
Sports Journalism -Learn the essentials to covering sports from previews to live coverage and recaps
Podcasting – Get in the booth with hands-on instruction; learn Adobe Audition and how to theme, structure and promote your show
Advising Publications – Learn how to structure the newsroom, recruit, retain and make your program the best it can be on all sizes of budgets and number of students
---
Webster
Get pumped for our STL Jam, taking place at Webster University in St. Louis from June 22-23, 2022. This day camp is the perfect opportunity to boost those journalism skills this summer. With eight course options, you can choose from:
Design
Writing
Photography
Leadership
Web
Photography
Video
---
Online
Can't make it to one of our in-person camps? Then this online option is for you! With courses covering everything that you'd learn at the in-person camps, you aren't missing out on any of the learning opportunities. Pick and choose courses that you want to take, or buy them all for a discounted price in a bundle.
---
Each course is taught by award-winning advisors and journalists, so you know you're learning from the best.
Registration for camp opens in January. To stay up to date with everything you need to know about camp, be sure to follow @medianowbuzz on socials.